We love this nature saving, vintage inspired approach to a bridal bouquet. You can keep this bouquet forever without wear or weather, as an art/center piece, you can even deconstruct and wear a pin every month to remind you of your wedding day. Showcased below are some of our favorite arrangements gathered by my new assistant Jillian, who is getting married too.
I absolutely love the idea of incorporating fresh flowers into the brooch bouquet.
This is my favorite site! My inspiration. These are the style brooches I've been collecting for my own bouquet!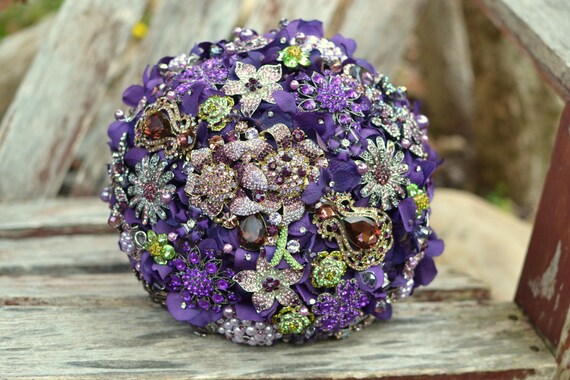 And for a really dramatic effect….lots of bling!
-Jillian
Credit from top to bottom: Blue Petyl , Lionsgate Design, Noaki